This is the page for all of Victoria Justice's real-life pairings!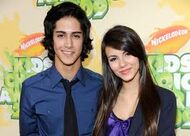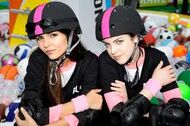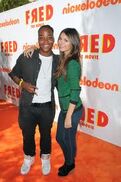 Vavan (Avan Jogia/Victoria Justice)
Edit
Victoria and Avan have been friends ever sice they met while filming Spectacular. Victoria and Avan do all wacky kinds of stuff, like wearing the same clothes, staring contests, and lots more. These two are surely best friends.
Elitoria (Elizabeth Gillies/Victoria Justice)
Edit
Unlike their characters on Victorious, Elizabeth Gillies and Victoria Justice are very close. They do lots of hilarious stuff as proven by some pictures and videos. These two are completely the opposite of the characters they play.
Veon (Leon Thomas/Victoria Justice)
Edit
Just like their characters on Victorious, Vic and Leon are very close friends. They hang out a lot, as seen in pictures.
Variana (Ariana Grande/Victoria Justice)
Edit
Victoria and
Ariana
are were very close firends. They made jokes on set, have funny habits, and do crazy tricks. Despite the fact, that they are usually compared to each other. They recentely got into a heated public fight on Twitter where Ariana accused Victoria of being the reason of the end of Victorious as many people were saying that her new spin-off show 
Sam and Cat 
with iCarly's Jenette McCurdy. It is unknown whether they are still friends. 

Viniella (Daniella Monet/Victoria Justice)
Edit
Daniella and Victoria Justice are almost sisters. They do wacky things on set, make jokes, and take crazy photographs.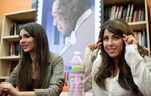 Vatt (Matt Bennett/Victoria Justice)
Edit
Victoria and
Matt
are two very crazy people. They are fun-loving, extremely talented, and wacky people. There was even a video of the two pretending that Matt had a twin sister named Matilda!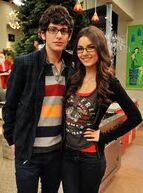 Community content is available under
CC-BY-SA
unless otherwise noted.